Story:
My ex-girlfriend is from South Korea and she cooked this dish for breakfast every day. Even though we are no longer together, this dish has stuck with me over the years and is a staple of my mornings. I like how it is both very American and very Asian. It is a simple but satisfying breakfast.
---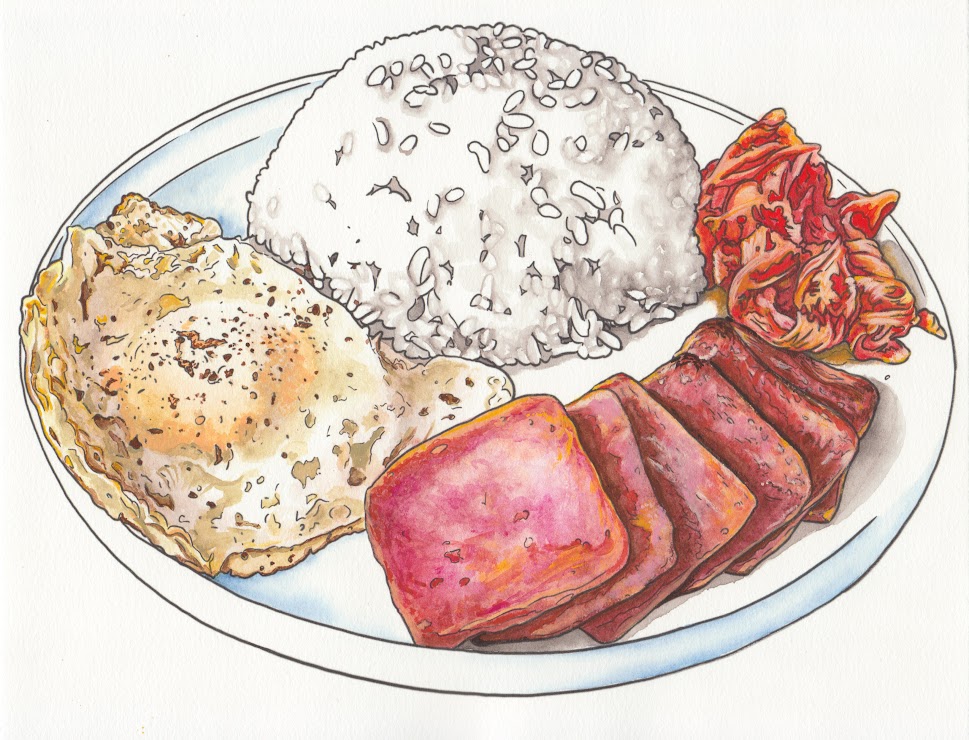 SPAM and Eggs
Ingredients:
1/4 can of SPAM
1 cup of cooked rice
1/4 cup of kimchi
1 egg
Directions:
Cut the SPAM into smaller squares then fry in a pan until crispy on both sides.
Using the excess oil from the spam, fry the egg.
Serve with white rice and kimchi.
Mathew Tom received his MFA from Goldsmiths, University of London, and previously studied at the School of the Art Institute of Chicago.  He was a fellow at the Royal Academy in London where he was awarded the Starr Fellowship. He has shown internationally in the United States, England, Wales, Spain, The Netherlands, South Korea, and India.  He currently lives in Brooklyn, New York.

Mathew Tom, Looking For Love, Oil on Linen, 2019, 48" x 60".